Design, Production, Creative Technology
Who We Are
This is Sound Design is an independent sound design and post-production studio, with facilities in Los Angeles and New York. Founded by Nathan Ruyle in 2008, TiSD builds relationships with filmmakers and digital media creators through design-centric audio post-production.
TiSD has developed a sound creation workflow that is focused on bringing original ideas to life through a collaborative process that integrates design into every step, from editorial and foley through the final mix. Through state-of-the-art facilities and integration of emerging technologies, we continue to push the boundaries of what is conceptually possible with sound in cinema, broadcast and beyond.
This is Sound Design was built on an independent creative spirit which continues to inspire our original approach to the sound of each project. 
Nathan Ruyle is the founder, supevising sound designer and re-recording mixer at This is Sound Design. He has an MFA in Sound and New Media Design from California Institute of the Arts, where he is currently an adjunct professor in the School of Film/Video and Center for Integrated Media. Nathan is also a technologist and software developer, creating new tools and infrastructure for a variety of traditional and emerging contexts. 
Aaron Bartscht is the supervising sound editor and associate sound designer at This is Sound Design. He has a BA in Audio Arts and Acoustics, Audio for Visual Media from Columbia College in Chicago and previously was an instructor at Pinnacle College in Los Angeles.
Projects
Film
This is Sound Design is focused on creating original sound for film.  Our goal is to discover a unique approach to sound design for each project. The standard industry process for post production sound, breaking the work into pieces to maximize efficiency, often lacks a cohesive creative voice. As the tools and filmmaking process has evolved in the last decade, most films can and should have a more personal and organic approach to realize the potential of the sound.  

We built our company around a comprehensive, in-house method for creating original soundtracks that integrates the workflow through a small team, collaborating for the entire sound post process: from initial concept, through editorial, design, foley, and the final mix.

The project portfolio site is currently down for maintenance. Please check out our IMDB page for a list of past projects.


Commercial
We edit, design and mix commercials for both online and broadcast mediums. We have the knowledge, experience and tools to make content compliant with the European and the new US Calm Act broadcast loudness standards through a hardware mastering and quality control process that assures content will sound great on any device, be it television, radio, computer, mobile phone, or tablet.

Our project portfolio site is currently down for maintenance. Please visit our IMDB page for a list of past projects.


Studios
This is Sound Design has editorial, ADR, foley and mix facilities in Los Angeles and New York.
West Coast:
4130 Cahuenga Blvd.
Suite 100
Toluca Lake, CA 91602
East Coast:
540 President St, #2H.
Brooklyn, NY 11215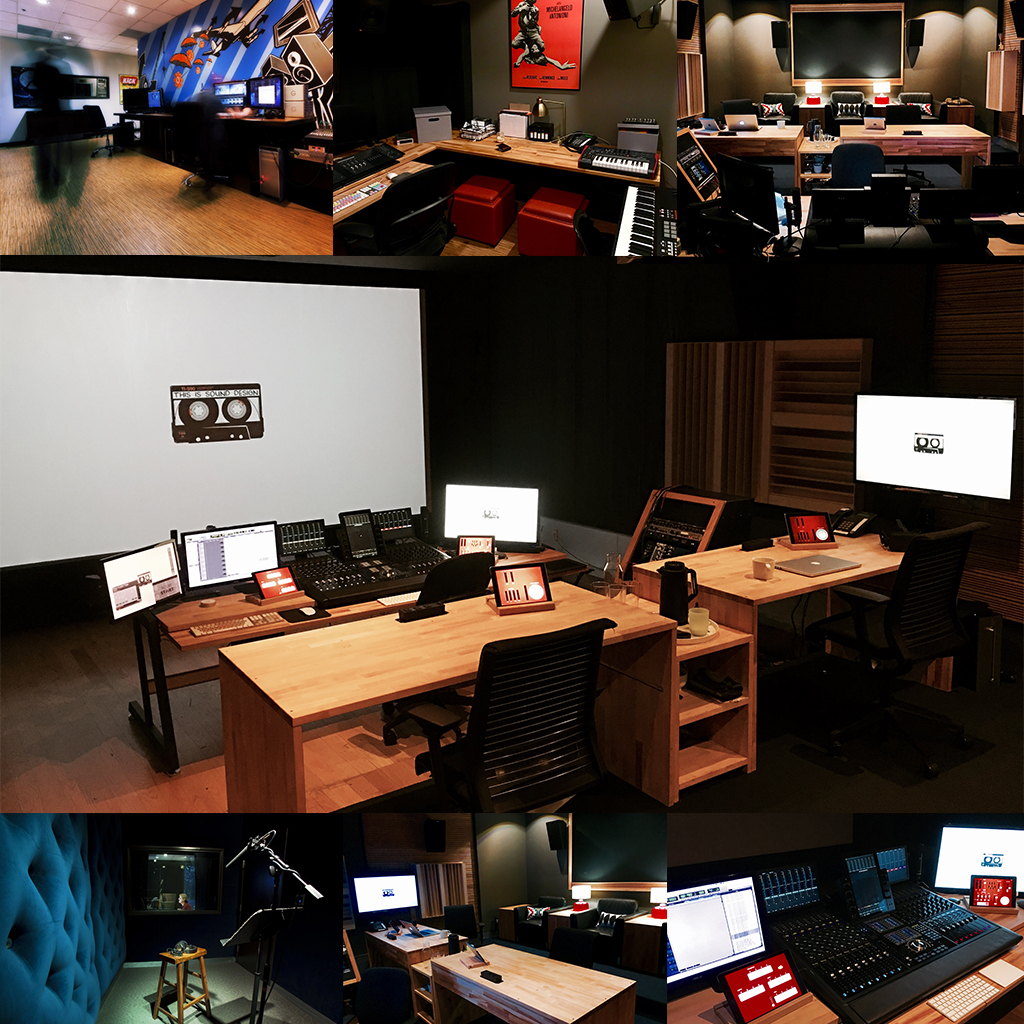 Our mix stage was the first in the world to install the new Avid S6 M40 console and features a calibrated 7.1 thearical sound system, 512 voice Pro Tools HDX and acoustics by Lee Bartolomei